I have a 6.1 Hemi in a 72 Duster with stock K member, 1.08 torsion bars and Brembo brakes on stock spindles.  All the parts fit perfectly without any modifications.
Pete has been very helpful with my build. He has answered all my questions from the design phase to installation. He has real world experience and knows what works! I have been very satisfied with his service.
Pete A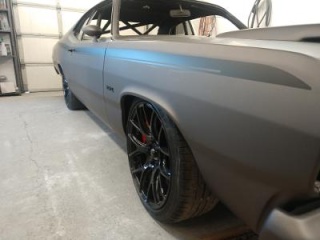 Peter Bergman of BAC is hands down the best source for information, advice and parts.
Peter worked with me on my 1972 Duster 340 four speed. He designed, built and sourced my Viper braking system, suspension design, steering system, engine components and many other components. He understood I was building a  "Day 2" look with excellent drivability and performance and he nailed it!
He returns calls and emails immediately! Peter's knowledge gave me confidence as he navigated me through my build. He would not let me fall into the trap of buying unnecessary parts and components. He is my go to guy!
Don't waste time on any other vendor, speak to Peter Bergman. He is the best Mopar vendor period!
Paul S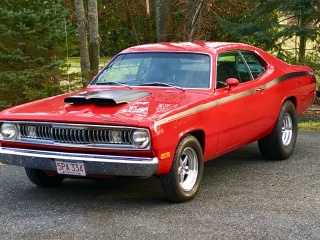 Received the power steering pump and it fits perfectly😎. I really appreciate you help and will spread the word.
Thanx again for your help, definitely  will be a returning customer.
Stay safe!
Iwan N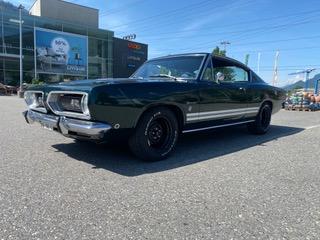 After seven years of street driving and 4 to 6 autocross events a year. I have finally got the perfect balance of upgraded stock style suspension parts. Peter contacted me and suggested that I install a brand new set of upper control arms from SPC. FULLY adjustable and made super strong. These upper arms are a must for easier adjustment and increased positive caster. Larger torsion bars, Bilstein rear shocks and a few other suggestions from Peter, and my Charger performs awesome on street and the track. Peter has a wealth of information that he will share with you to get your late 60's or early 70's Mopar handling as well as any aftermarket coil over setup. Give him a call, you'll be glad you did.
Steve R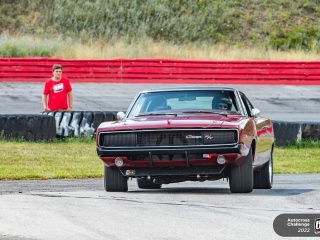 Good day!
Finally installed the steering box and got the car aligned
Drove the car around town and highways……I should have done the swap long time ago!!
Now the car is great and more fun to drive!
Thanks for the great product and hardware!!
Ben L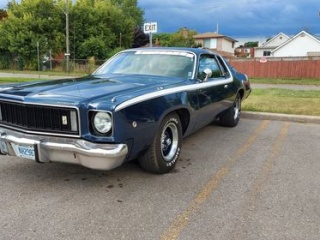 Over the years I have purchased steering box's and, suspension and steering parts from BAC Auto-Craft.
Peters parts are the best quality and fit perfectly, and his customer service is the highest in the industry
BAC is the One-Stop-Shop "Go-To" place for your Mopar Muscle car
My Charger handles like a Dream!  Thank You Peter!
Mike R.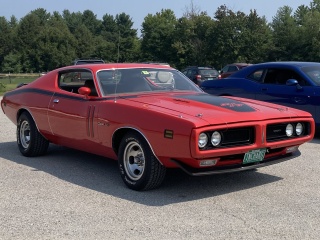 Good Morning Peter,
Just want to say a kind thank you for your products and services!
Got my order today and everything is in pristine condition and top quality!
Also… loved getting a sticker hahaha
Much appreciated mate and thanks again!
Kind regards,
Blake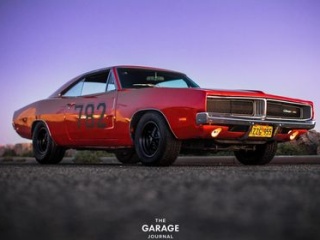 Bergman Auto Craft not only provide quality products but excellent service as well: Thank you Peter for going above and beyond to ensure that everything worked fantastically in our 1968 Dodge Charger project – Your help was tremendous! I look forward to using your products for any mopar projects in the future!
Charles (Munich, Germany)"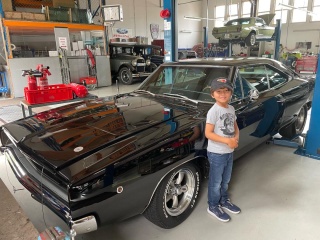 Hey Peter, I purchased a borgeson steering box kit from you in June for my 68 Charger. Just got to drive my car down the road last night. Steers and drives awesome!! Thank you!!

Chet B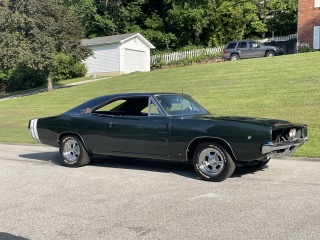 For more information on the parts mentioned above, please visit our Shop.
Probably the first thing to consider when thinking about upgrading your Mopar suspension, brakes and steering is customer support. Peter Bergman sells when he has tried on his Dart that has well over 100K miles of high performance street driving, road course racing and autocross. Peter knows what works from experience, he sells what he runs. He can help you from simply building a nice responsive stiffer handling classic Mopar to a track car and everything in between. If you're going to be driving your classic Mopar on the street and hate the way it creaks, groans, leans and needs multiple turns of the steering wheel to just get around, Peter is the guy you want to talk with. If you want to build an all out road race car, he's helped do that and everything in between.
My Duster has the full arsenal of Bergman Auto Craft steering (Borgeson), suspension (SPC, Bilstein, Delrin, torsion bars) and brakes (custom hubs with Viper Brembos), but in the end the best part of the car is how it drives like a modern muscle car, yet it's not harsh. Contact Peter for his recommendations for YOUR needs. He understands that everyone wants something a little different and he can tailor a package for your car whether you just want something that drives better or an all out road course barnstormer. And the best part, you will be talking with Peter, not a salesperson that doesn't understand your wants and needs.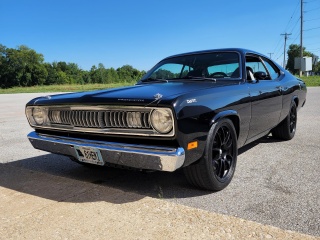 My sincerest
Thank You
to BAC  (Bergman Auto Craft), I purchased your kit in Dec. of 2020 for my 1968 Dodge Dart GTS.
It was easy to install, however I did have some questions and did reach out to you for assistance a couple of times.
You either answered to phone or called me back within an hour and you were very helpful.
It has been almost two years and everything is still working perfectly, and I love having less steering effort and the quicker steering response.
Using your steering column adapter, I did not have to modify my original steering column which was a plus.
I try to pick only the best parts for my prized GTS and your kit and assistance were a perfect combination.
Last fall out of thousands of cars at the 2021 Charlotte Auto fair I won first place for our car club and third place overall for the entire event
Terry R