I have a 6.1 Hemi in a 72 Duster with stock K member, 1.08 torsion bars and Brembo brakes on stock spindles.  All the parts fit perfectly without any modifications.
Pete has been very helpful with my build. He has answered all my questions from the design phase to installation. He has real world experience and knows what works! I have been very satisfied with his service.
Pete A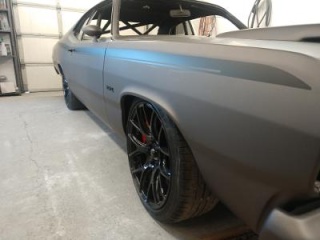 Peter Bergman of BAC is hands down the best source for information, advice and parts.
Peter worked with me on my 1972 Duster 340 four speed. He designed, built and sourced my Viper braking system, suspension design, steering system, engine components and many other components. He understood I was building a  "Day 2" look with excellent drivability and performance and he nailed it!
He returns calls and emails immediately! Peter's knowledge gave me confidence as he navigated me through my build. He would not let me fall into the trap of buying unnecessary parts and components. He is my go to guy!
Don't waste time on any other vendor, speak to Peter Bergman. He is the best Mopar vendor period!
Paul S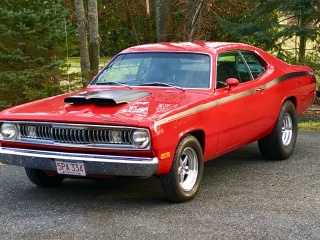 Received the power steering pump and it fits perfectly😎. I really appreciate you help and will spread the word.
Thanx again for your help, definitely  will be a returning customer.
Stay safe!
Iwan N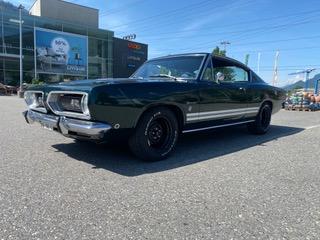 After seven years of street driving and 4 to 6 autocross events a year. I have finally got the perfect balance of upgraded stock style suspension parts. Peter contacted me and suggested that I install a brand new set of upper control arms from SPC. FULLY adjustable and made super strong. These upper arms are a must for easier adjustment and increased positive caster. Larger torsion bars, Bilstein rear shocks and a few other suggestions from Peter, and my Charger performs awesome on street and the track. Peter has a wealth of information that he will share with you to get your late 60's or early 70's Mopar handling as well as any aftermarket coil over setup. Give him a call, you'll be glad you did.
Steve R